Fruit spirits Bahne
Fruit spirits have been distilled for centuries and are a part of a noble Slovenian tradition. Some sorts of fruit spirits have been present in the geographic area of modern-day Slovenia since the times of early Slavs. A few sips of fruit spirit is a traditional greeting in most parts of the country.
Fruit spirits are mostly distilled from Slovenian fruits. Fruit spirit Sadjevec is made with apples and plums. Pears are used in Williams. Plum spirit Slivovka contains distilled Slovenian plums and the world famous Požega plums from Serbia.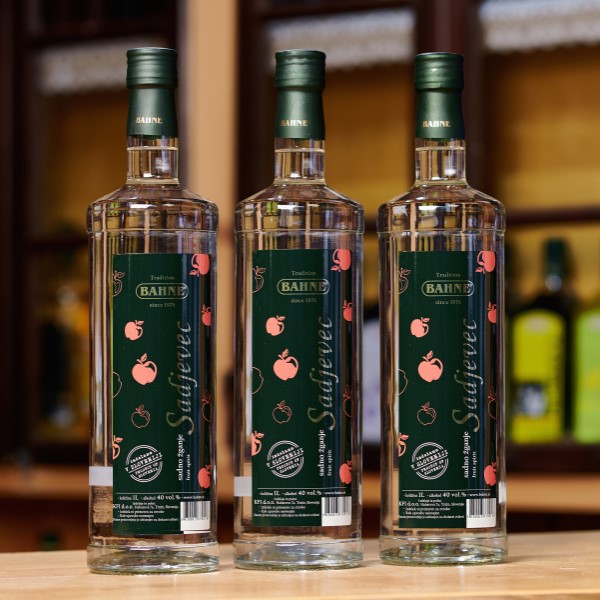 A traditional fruit brandy, also known as "šnops". Distilled from Slovenian apples and pears.
Alcohol content: 40%.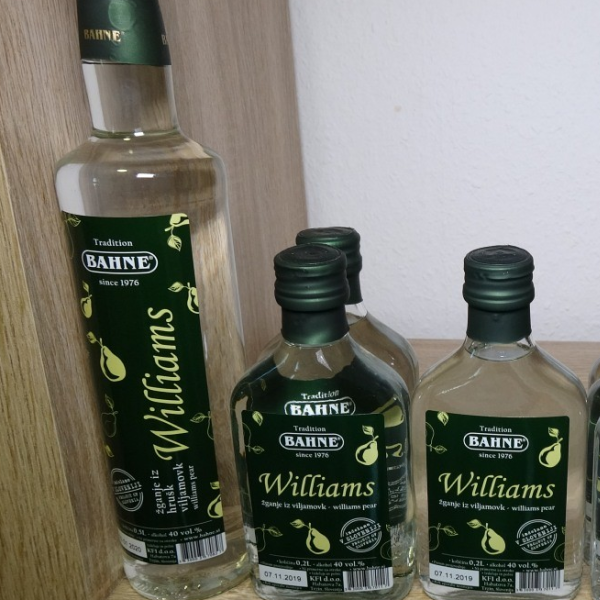 A noble Slovenian pear spirit aka Williams is distilled in a traditional way. Alcohol content: 40%.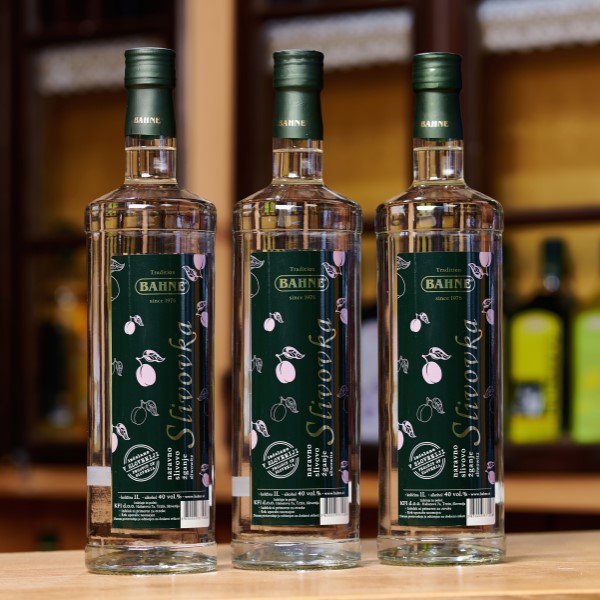 Plum spirit Slivovka has been present this area since the times of the early Slavs. It is distilled from Slovenian plums and the iconic Serbian Požega plums.
Alcohol content: 40%.

Are you looking for something else?