We have become a founding member of the Association for Spirits at the Chamber of Commerce
Kfi d.o.o. is one of the nine founding members of the Spirits Association at the Chamber of Agricultural and Food Companies within the Chamber of Commerce of Slovenia (GZS Slovenija).
The Assosiation will strive for quality, technology, development and responsibility. The Association will participate in various projects and professional researches with the aim of developing the sector and raising the quality of products.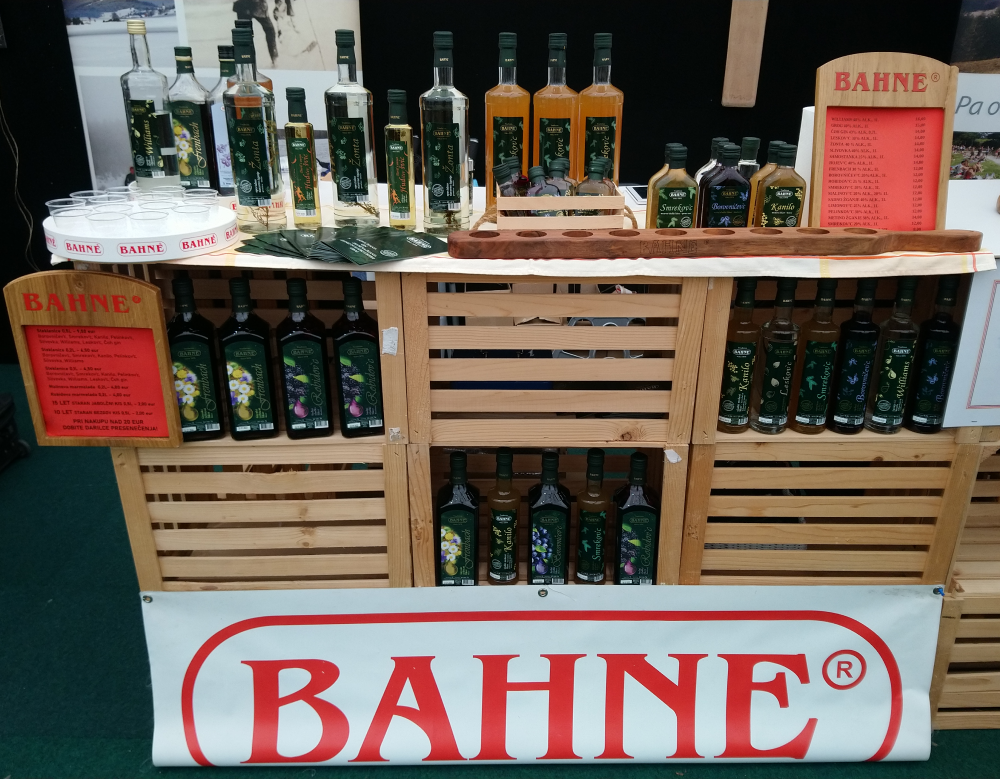 Bahne at 32. Alpe-Adria Fair
The Alpe Adria Tourism and Leisure Show takes place from Wednesday, 23. March to Saturday, 26. March 2022 in Ljubljana. We at Bahne are joining the fair with Tourism Association Bloke to represent the beautiful Notranjska region.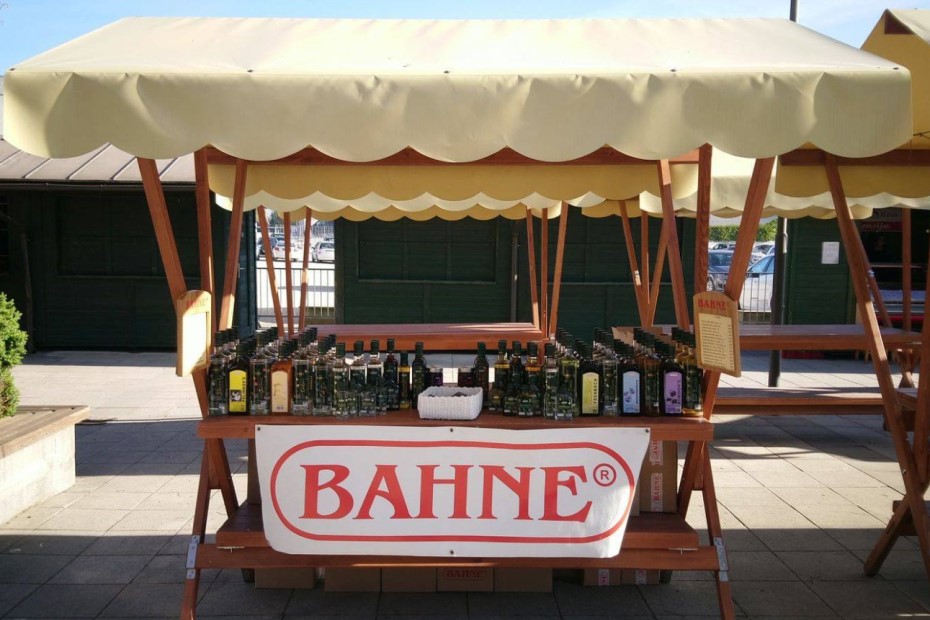 Domžale farmers' market
Find Bahne stand with our delicious Bahne liqueurs and fine sprits at Domžale farmers' market (see the dates below).
Also available: jams, vinegar and other non-alco products. The whole family can enjoy in some Bahne goodies.
Domžale, 2022:

14th May
11th June
09th July
13th August
10th September
12th November
10th December
Apple pie gin
Gin that tastes just like you grandma's apple pie.
– 0,2 l apple juice
– 0,05 l gin Čoh gin
– 1 tea spoon of sugar
– mulled wine spices
Boil apple juice, sugar and spices. Strain. Add gin. Garnish with a slice of lemon or an orange. Add a dryed apple slice. Enjoy!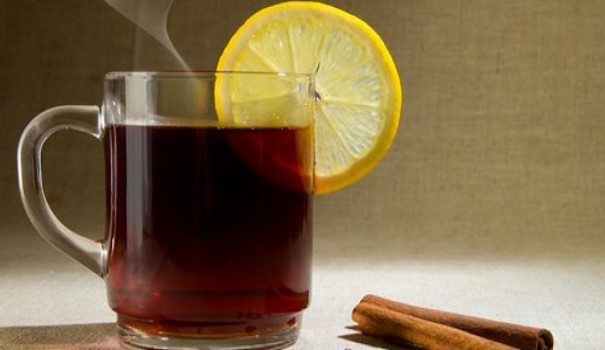 Bahne Grog cocktail
Baby, it's cold outside. Warm up with Bahne Grog cocktail. It's very simple to make:
– 1 part Bahne Grog
– 2 parts hot water
– 1 slice of lemon
Serve in a thick glass with a handle. Cheers!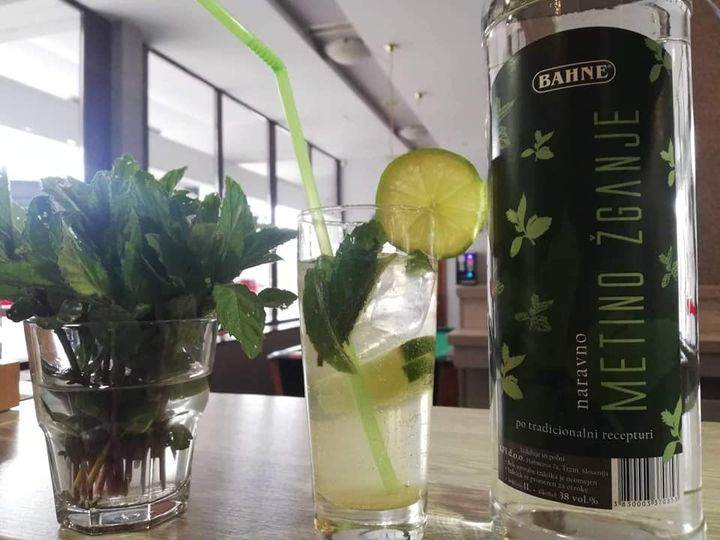 Learn how to make a Bahnito cocktail!
Bahnito cocktail is perfect for hot days – or as a reminiscenece of summer. Find the receipt below:
– 50 ml mint brandy Metino žganje Bahne
– 150 ml natural carbonated mineral water
– 1 tablespoon of sugar
– 1 slice of lemon
– fresh mint
Lightly mash mint leaves, lemon and sugar. Add mint brandy Metino žganje. Stir well.

Garnish with a slice of lemon and mint leaves. Enjoy!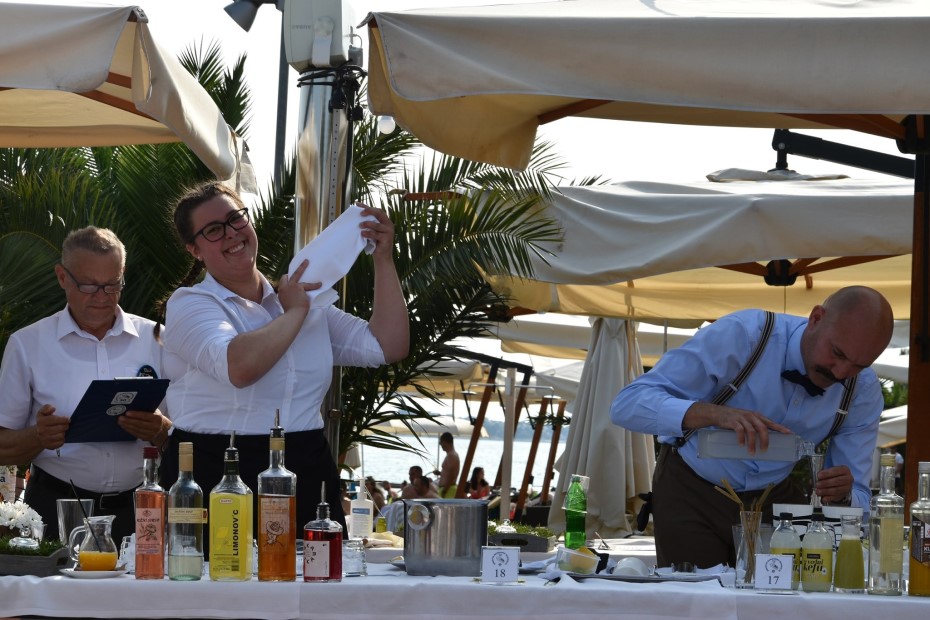 Best Slovenian cocktail
We're proud to be a part of The best cocktail competition NAJ KOKTAJL SLOVENIJE 2021. The cocktails were made by students of Biotechnical Educational Centre Ljubljana. They have decided to go with our lemon liqueur Limonov'c and raspberry liqueur Malinov'c.
Spicy…
A great assortment of spicy drinks! Three amazing tastes:

1. Forest fruit liqueur Dragon Blood
2. Herbal brandy Tears of Dragon (Zmajeve solze)
3. Chilly brandy Dragon Fire
A perfect gift for all spicy lovers in your life. Unique drinks for special events.
Raspberry cocktail with Malinov'c
Make a delicious raspberry Malinov'c cocktail.
– 2cl gin Čoh Gin Bahne
– 2cl raspberry liqueur Malinov'c Bahne
– 0,5 cl white peach syrup
– 0,5 cl beetroot juice with honey (honey added separately)
– 1 cl fresh lemon juice
-0,5 cl grapes jam
Garnish with fresh mint, raspebrries and lots of ice. Cheers!