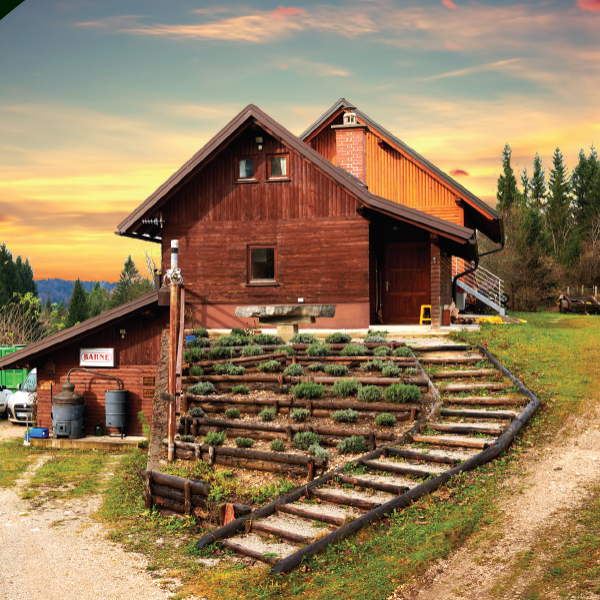 Our story about Bahne drinks
Bahne is one of the largest producers of blueberry liqueur in Slovenia with a large market share. <strong> Besides blueberry liqueur we produce a wide range of alcoholic beverages and tasty non-alcoholic beverages and foods. </strong> Our products are sold in our own store in Trzin and in stores across Slovenia. Bahen also supplys tasty beverages to many caterings, restaurants and bars. We are poud to say that Bahne brand was the official supplier of the Pyongyang Olympics in 2018.
But success and legendary taste of Bahne did not come on a silver platter. It all begun in 1976, when the company's founder, Franc Tekavec, started distilling spirits in his home-town Rudolfovo. The science of destilling has been in his family for centuries, as Notranjska region is rich in home-grown apple and plum orchards.
Bahne estate still keeps and old pottery destillation kettle, which origins back to 1840. There is a good reason to have it made in pot! 1. Pottery was uch cheaper back then. 2. It was also very easy to destroy the kettle, if the tax officials raided the farm.
The destilling kettle is no longer used, however, the Čohovo estate is still filled with fruits and herbs plantations. These are all the delicious ingredients of our beverages.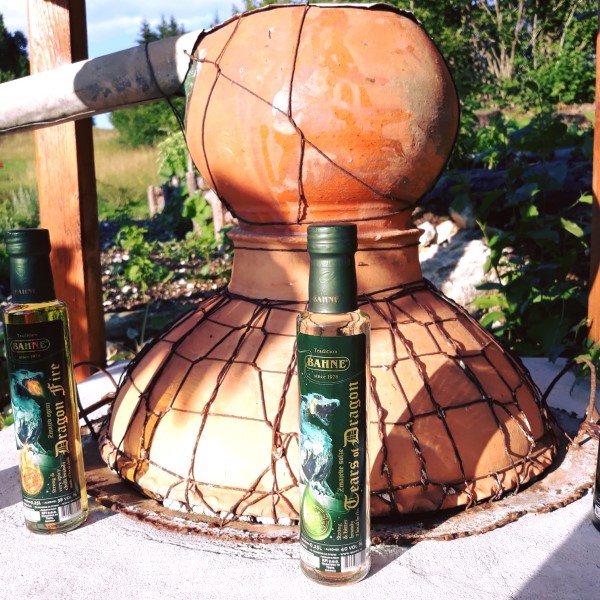 Company headquarters are in Trzin, while the destillery is in Čohovo estate. We cater to vendors, venues, restaurants and bars.
Drop by in our store in Trzin at Habatova street 7 A. Or give us a visit at our Čohovo estate, see the destillery, taste the spirits and enjoy a pleasant day with family and friends.