Frenbach Bahne
Bitter herbal liqueur.
Herbs that create the bitter magic of Frenbach are mostly gathered in Notranjska region, in the hills of Vidovski hribi. Frenbach is a strong digestive and best served after a wholesome meal.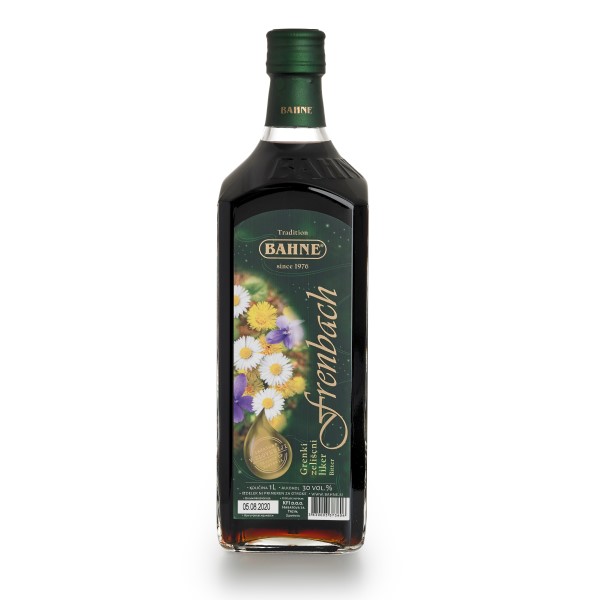 FRENBACH
Volume: 1 l
Alcohol content: 30%.
With organic herbs.
Perfect after a wholesome meal – popular as a digestive.
Branded corporate gifts and personalized gift labels available
Fail-proof gift.
Are you interested in something else?