Herbal spirit Žonta Bahne
A bitter drink with seven herbs.
Žonta is a natural fruit spirit with seven herbs, that give Žonta the characteristic taste.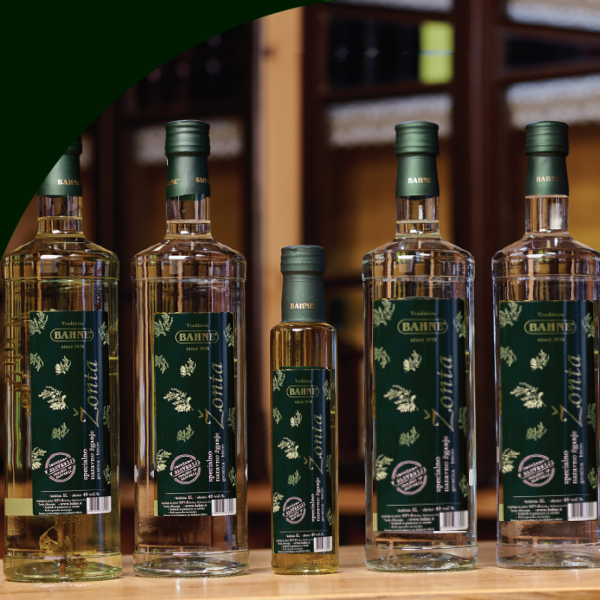 ŽONTA
Volume: 1 l
Alcohol content: 40%.
Bitter.
Seven herbs.
Popular with connoisseurs.
Branded corporate gifts available.
Makes an interseting gift.
Are you interested in something else?