Sweet liqueur Samostanka Bahne
Sweet pear liqueur.
A pleasant tasting liqueur made of spirit and pear of Williams variety. Just the right percentage of alcohol and the right sweetness. A perfect choice for all, who love pear spirit, but prefer a lower alcohol content.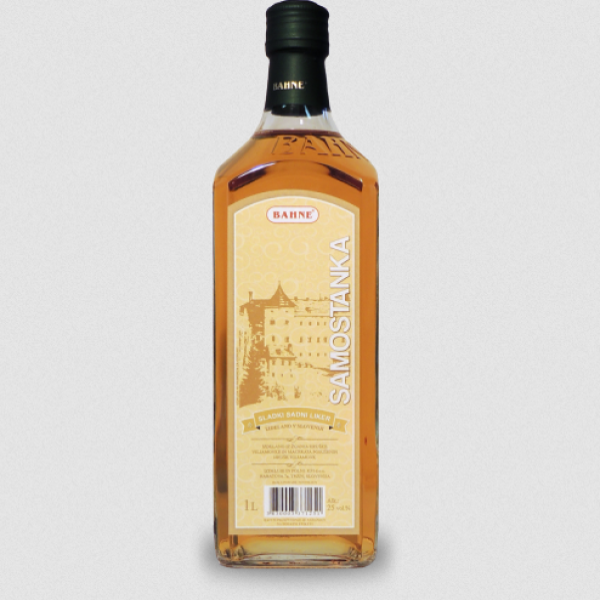 Sweet liqueur SAMOSTANKA
Volume: 1 l
Alcohol content: 25%.
Spirit distilled from pears from the Williams variety.

A popular digestive.
Branded corporate gifts available.
A great gift idea.
Are you interested in something else?